Our patients often ask, "When is the best time to undergo a facelift?" The ideal time to undergo a facelift for many patients is in their 50s. Typically, the patients start noticing some common signs of aging such as jowls, saggy cheeks, and loose neck tissues.
Facelift surgery can help turn back the clock, giving you a more youthful and vibrant appearance. Dr. Ackerman has perfected his facelift technique to provide patients with significant, dramatic improvements without the telltale signs of a facelift. Beware of the so-called "weekend" facelift that will leave you with an unnatural pulled look. There are no shortcuts to achieving long lasting and dramatic yet natural results.
Improved With Facelift Surgery
Drooping facial skin
Aging changes in facial shape
Facial fat compartment shifts
Neck shape and looseness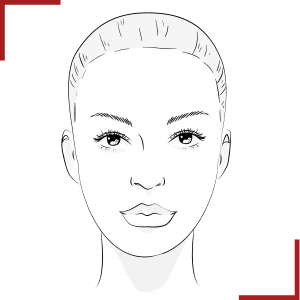 Developing Your Facelift Treatment Plan
The consultation is an important moment for developing your facial rejuvenation plan. Every patient has unique aging that should be evaluated before a facelift plan is developed. Natural facelift results are achieved by Dr. Ackerman having a thorough understanding of facial anatomy as well as having detailed knowledge of your facial structures. He identifies issues from the surface all the way down to the bone. During your evaluation, Dr. Ackerman determines:
Which areas of skin need to be addressed
The degree of ptosis in the facial muscles
How the fat and volume is distributed across the face
The Facelift Process
Dr. Ackerman believes in providing his patients with dramatic yet natural results. Surgeons who claim to give subtle results often don't address the necessary deeper facial structures. Performed under general anesthesia, Dr. Ackerman's detailed facelift addresses your aging needs in layers, paying close attention to reshaping and repositioning each tissue section for striking results.
Placing Incisions
A modern, expert facelift should not have easily visible incisions. Dr. Ackerman meticulously places incisions along the hairline and behind the ears so they don't cause any distortions to the sideburns or back of the ear. These types of inconspicuous incisions take time and skill to master and are not easily achieved by a casual facelift surgeon. You should evaluate before and after photos to assess the quality of a surgeon's incision technique.
Addressing Tissue Layers
We age in three dimensions, and thus all three dimensions should be addressed during facial rejuvenation. We reposition and redistribute fat to restore volume, treating a deflated facial appearance. The deep facial structures are targeted through SMAS correction and the tightening of muscles. Finally, excess skin is trimmed away, and the remaining tissue is draped to highlight the new contours of your face.
Recovery Process
You will experience some postoperative bruising and swelling, but Dr. Ackerman's gentle manipulation technique allows you to return to your regular activities within 10 to 14 days. Minor swelling may remain at this time, but proper makeup and hairstyling can help you feel confident when returning to work. You should be fully recovered after six weeks.
Long-Lasting Results
Facelift surgery corrects the deep structures of your face to help you appear more youthful. The natural aging process will still occur, but patients generally maintain an appearance that is several years younger than they actually are.
To schedule a facelift consultation with Dr. Ackerman, our board-certified plastic surgeon, call our office at (949) 759-3284 or you can contact us online.

Boris M. Ackerman, MD
Over 30 Years of Experience
Over 700 Expert Answers on RealSelf
I had a caring and excellent experience
Breast Lift with Implants Patient Review
---
Wish I had done this sooner! Great results!
Lower Face Lift Patient Review
Read Reviews
Our Location
Boris M. Ackerman, M.D.
360 San Miguel Drive, Suite 607
Newport Beach, CA 92660
Phone: 949-759-3284
Fax: 949-759-9613