Synthetic products such as fillers and implants can improve areas that lack attractive or youthful volume, but fat transfer provides volumizing and smoothing results through a completely natural method while slimming down problem areas at the same time. Using your own fat, Dr. Ackerman can shape, define, and refine areas such as the face and buttocks.
Developing Your Fat Transfer Treatment Plan
The consultation is an important moment for developing your fat transfer treatment plan. Every patient has unique aging needs that should be evaluated before a plan is developed. Dr. Ackerman is able to achieve natural-looking results by having thorough knowledge of physical anatomy as well as having a detailed understanding of your wants and desires. During your evaluation, Dr. Ackerman determines:
If you have enough fat to be harvested for transfer
If fat transfer will provide adequate volume in the desired area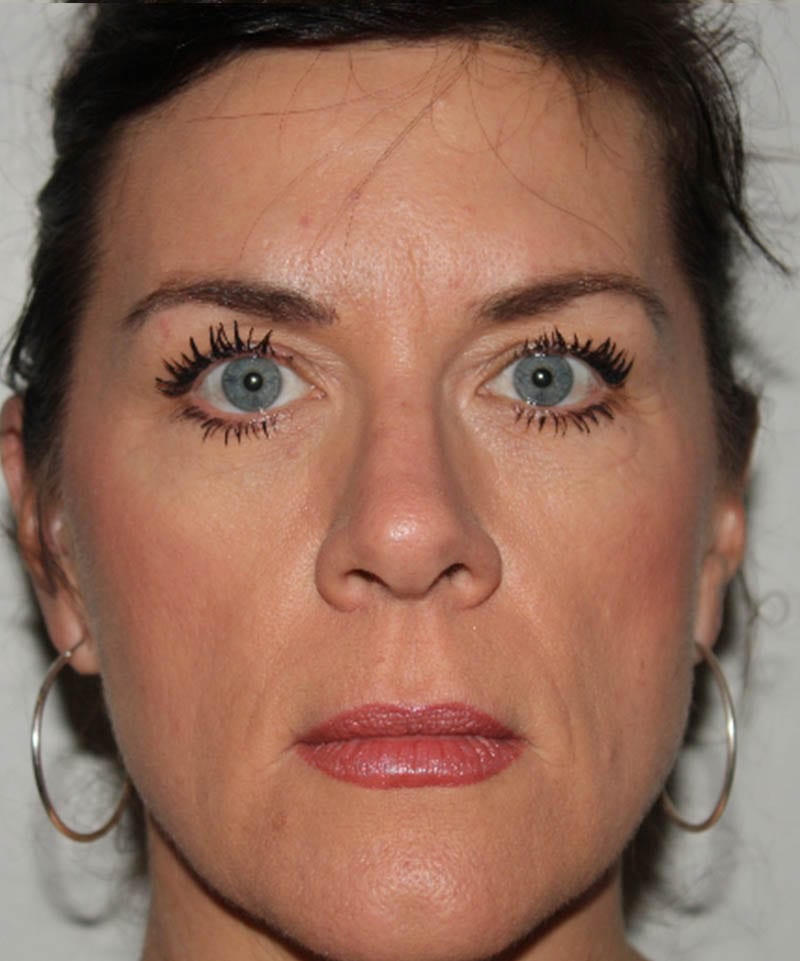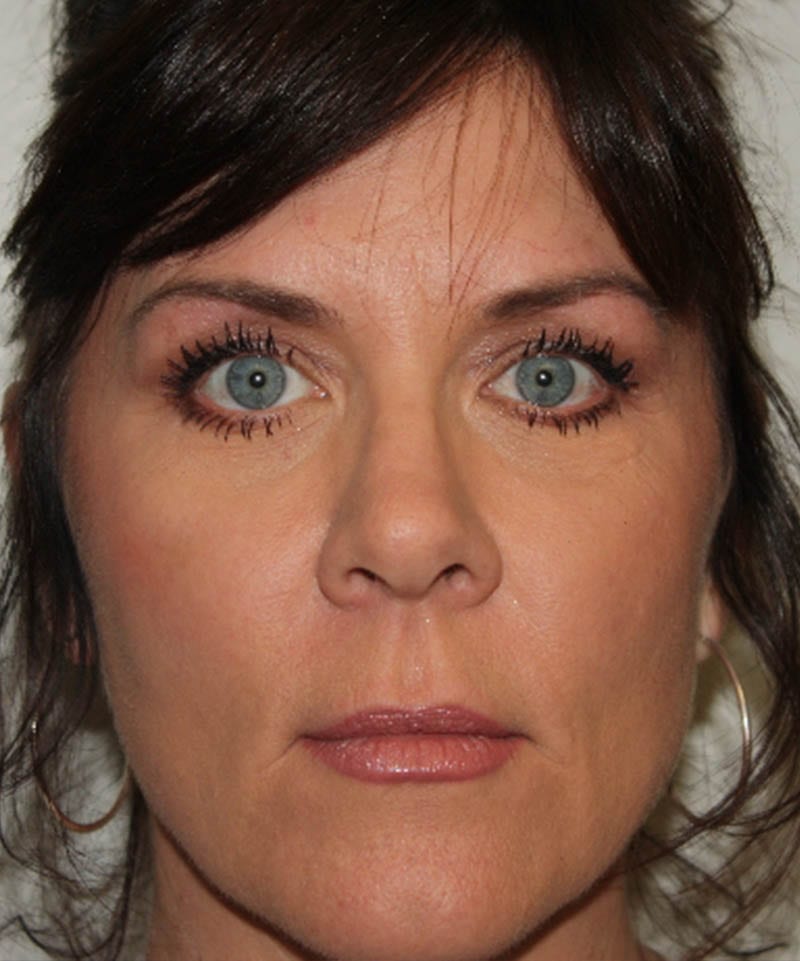 Use arrows above to slide to the right or left
Fat Transfer Process

Fat transfer is performed using a patient's own fat, which is taken from areas with excess fatty tissue. Common donor areas include the abdomen, hips, thighs, and backs. The fat is harvested using liposuction and then purified to remove excess blood and oils, leaving only strong fat cells. These cells are then gently injected into your treatment area. Dr. Ackerman controls the injection process to create your custom, desired shape.
Facial Fat Transfer
Facial fat transfer is ideal for patients looking to improve volume loss and wrinkles. It is considered a more natural and permanent alternative to synthetic injectables. Facial fat transfer can be used to improve one or more of the following issues:
Volume loss in the cheeks
Hollows under the eyes
An undefined jawline
Wrinkles around the eyes, nose, and mouth
Brazilian Butt Lift
The Brazilian Butt Lift uses the fat transfer process to enhance the size and improve the definition of your butt to create a more prominent appearance. BBL is becoming an increasingly popular butt enhancement procedure because the results look and feel natural. You may consider a Brazilian Butt Lift for one or more of the following reasons:
You want your buttocks to look and feel 100 percent natural
You want to increase the size of your butt, but you don't like the look achieved with implants
You desire a faster and less painful recovery
Recovery Process
The length of your recovery will vary depending on the type of fat transfer you undergo. In general, you will experience bruising and swelling of the donor areas and the area of injection. Compression garments are used to minimizing swelling following your liposuction. Speciality garments are worn on the buttocks.
Most patients can return to work within 10 days and can resume normal exercise routines within three weeks. Brazilian Butt Lift patients cannot apply pressure to the buttocks for six weeks following the procedure.
Long-Lasting Results
You may lose some the initial fat transferred within the first six months of your procedure. The fat that remains after this time is permanent. However, transferred fat acts similar to normal fat and can be affected by weight fluctuations.


Boris M. Ackerman, MD
Over 30 Years of Experience
Over 800 Expert Answers on RealSelf

Dr. Ackerman is voted "Best Facelift Doctors in Los Angeles"as determined by Cosmetic Town
Read Article
Dr. Ackerman featured in VoyageLA
Read Article
Our Location
Boris M. Ackerman, M.D.
360 San Miguel Drive, Suite 607
Newport Beach, CA 92660
Phone: (949) 759-3284
Fax: 949-759-9613