Dr Ackerman Discusses Rhinoplasty Surgery
Posted September 08, 2015 in Rhinplasty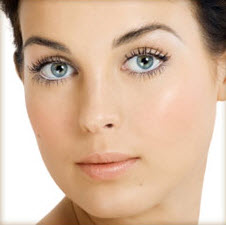 According to the American Society of Plastic Surgeon rhinoplasty is still one of the top cosmetic surgery procedures performed every year. Rhinoplasty is the second most sought out cosmetic surgery procedure last year and according to Dr. Ackerman one of the most popular procedures he performs.
Dr. Ackerman says, "every summer we see a spike in rhinoplasty consultations and surgeries and the funny thing is that many teenagers in the summer are online doing the research for their parents". While rhinoplasty is still one of the most common procedures performed in the United States it is highly recommended to use a plastic surgeon that specializes in rhinoplasty as it is considered to be one of the most complicated of plastic surgery procedures. Dr. Ackerman says, "with rhinoplasty there is a lot of art that goes into sculpting a great nose and many surgeries simply don't have the skill or artistic ability to shape a great nose".
When seeking a rhinoplasty surgeon it is highly recommended to do your homework and find a facial surgeon that can demonstrate many rhinoplasty before and after photos. Many of Doctor Ackerman's patients are unfortunately looking for revision rhinoplasty, as they are not happy with their nose shaping by another surgeon.
There are a number of reasons to have rhinoplasty surgery and in many cases the reasons are due to functionality of the nose. The most common functionality issue is due to breathing or a car accident causing the nose to be damaged. From and aesthetic stand point the most common reason is the shape and symmetry of the nose causing self-confidence issues. If these are the reasons causing you to have seek rhinoplasty always look for the best rhinoplasty surgeon in your area. This is a procedure you only want to have done once and price shopping in many cases will cause you to need revision rhinoplasty so in the end you spend more.
Unlike many other cosmetic surgery procedures rhinoplasty recovery takes 6-12 months. This doesn't mean you are wearing bandages on your nose for 6-12 months it just takes that long for the swelling and complete healing to take place.