The Importance of Choosing Your Facelift Surgeon
Posted May 01, 2019 in Facelift
It is always important to choose wisely when picking a plastic surgeon, but the stakes are higher when considering a facelift. Your face is the first feature anyone notices about you, and it is always on display. You cannot hide or cover a bad facelift. Your choices are to learn to live with it or undergo a revision procedure that may or may not repair the issue. We have all seen images of bad facelifts on movie stars, news reporters, social media, and in real life. After many years as a plastic surgeon, I am still puzzled by patients who put more effort into finding the right surgeon for a revision facelift rather than when they are picking a surgeon the first time.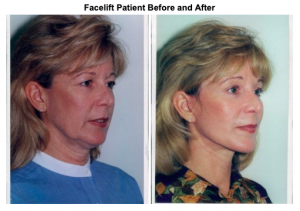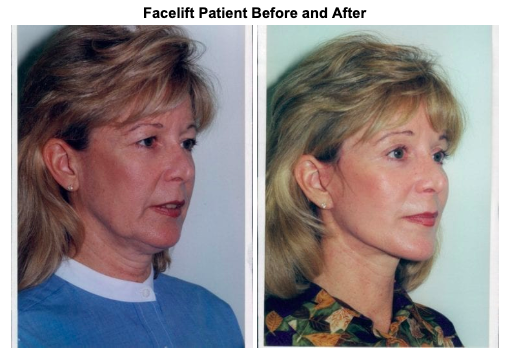 What Should You Look for in a Surgeon?
All practicing plastic surgeons can provide stunning results, right? Unfortunately, this is far from the truth. While we want to believe that every surgeon is trained and skilled in their profession, this is not always the case. Before you entrust your face to a plastic surgeon you need to feel confident in your choice.
Schooling and Training
Choosing a plastic surgeon is not like selecting a new item of clothing: you cannot just pick one off the rack and expect it to work out. When choosing your facelift surgeon, there is nothing wrong with thoroughly searching for the one with the best track record. Look at their education: what schools did they graduate from, was their medical school accredited, where did they do their residencies, and what other medical programs did they participate in? Go over your potential surgeon's education and training with a fine-toothed comb, because you are the one that will be living with the results.
Certification
Plastic surgeons are certified by the American Board of Plastic Surgery (ABPS). To be certified, a surgeon must have at least six years of training in an accredited surgical facility, with at least three of those years spent specializing in plastic surgery. Many board-certified surgeons go on to become members of American Society of Plastic Surgeons (ASPS), a prestigious society of plastic surgeons that have met and continue to meet rigorous prerequisites of training, skill, and ethics. When choosing a facelift surgeon, be sure that they have these certifications.
Before and After Photos
Before and after photos are one of the best tools you have when choosing your surgeon. An experienced and talented facelift surgeon should be able to provide a large photo gallery of his results. This will give you a great idea of what kind of results you can expect in your particular case. Look at the pictures and ask yourself if these are the results you want for your procedure. Does the patient look natural or is it obvious that they have had work done? At my practice, we can even arrange for new patients to meet our prior patients that have undergone a facelift.
The Comfort Factor
Even after you have done your research, there is still one question that you need to ask yourself: do you personally feel comfortable with your surgeon? Trust truly is everything, and you want to make sure that you trust your surgeon. If you feel uncomfortable for any reason, consider finding someone else.
Why Should You Choose Dr. Ackerman?
Dr. Ackerman is a board-certified plastic surgeon, a diplomat of the American Board of Plastic Surgery, and an active member of the American Society of Plastic Surgeons and the International Society of Aesthetic Plastic Surgery, which specializes in facial rejuvenation procedures.
To learn more about Dr. Ackerman or if you are ready to begin your facelift journey, contact us today by calling (949) 759-3284 or by filling out our online contact form.