Derma Fillers Becoming a Top Treatment in Facial Rejuvenation
Posted April 21, 2015 in Uncategorized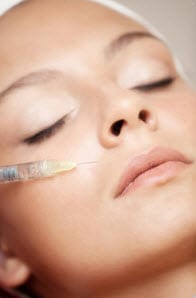 For many medspa clinics in the U.S. dermal fillers are the second most popular facial treatments following facial relaxers.  But according to Dr. Boris Ackerman of Newport Beach CA he says "more and more clients are opting for facial fillers  as a fight against aging because of the longevity of the procedure".
Doctor Ackerman believes that there is a shift taking place as more and more patients are seeking a more refreshed look that derma fillers offer.  For the treatment is more cost effective as the results are much longer lasting than muscle relaxing injections, derma fillers can last up to a year where relaxers usually wear off in a few months.
Dr. Ackerman recommends having this procedure done by a qualified plastic surgeon or facial plastic surgeon.  He says, "a full assessment of the face should identify a number of factors to be focused on, like facial symmetry and proportion, volume loss, areas of muscle over activity, skin quality, texture and tone.  Very often we find over active muscles in the face causing a loss of soft tissue or bony support which can lead to distortion around the eyes, brows, mouth and nose".
Dr. Ackerman believes that facial relaxers will continue to dominate the market place but for many people wanting a new fresh look without surgery will opt for facial fillers.