Haute Beauty sits down with Eyelid & Male Facelift Expert Dr. Boris Ackerman to learn more about male facelift surgery.
Posted September 04, 2020 in Facelift
Boris M. Ackerman, M.D. is highly acclaimed for his expertise and talent in facial rejuvenation surgery. He has brought forth improved techniques in facial surgery using endoscopy and laser technology. Dr. Ackerman has lectured widely in various public forums and has been featured on TV, as well as in numerous publications. He is a graduate of M.I.T. and Dartmouth Medical School, and is Diplomate of The American Board of Plastic Surgery. Dr. Ackerman's practice includes an on-site, state-of-the-art outpatient surgery center. His facility is certified by The American Association for Accreditation of Ambulatory Surgery Facilities.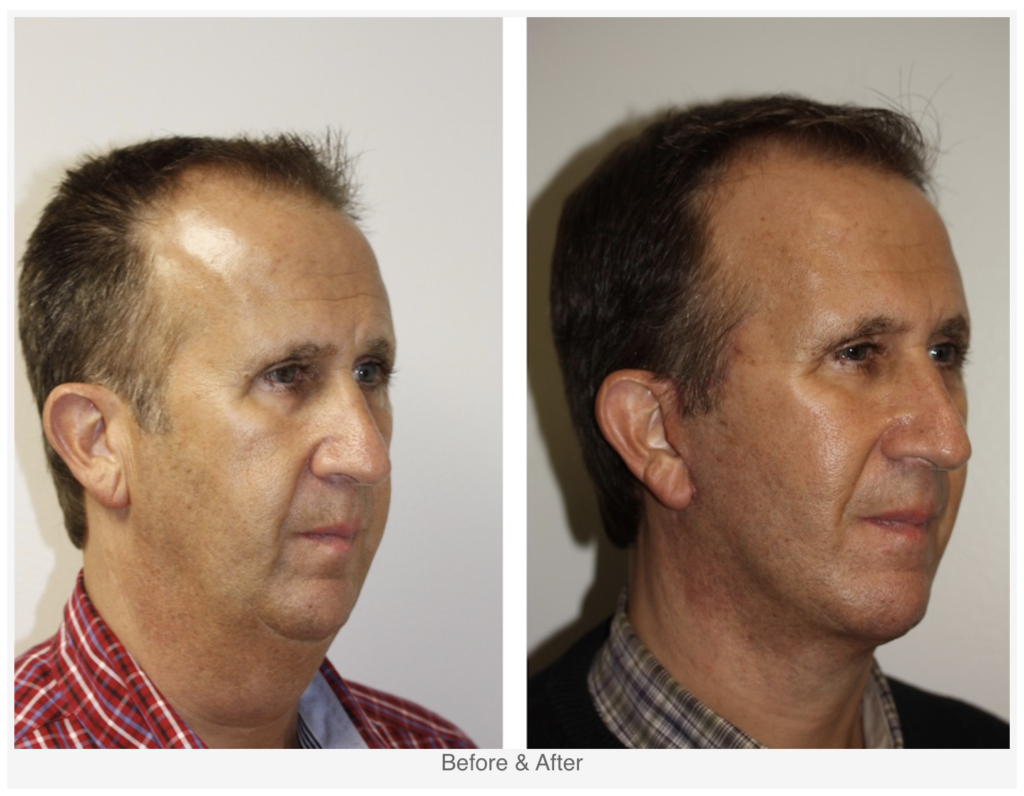 Tell us about your male facelift procedure:
I have been performing male facelifts for many years. Males are not quite as open about having plastic surgery as females. There is almost like "underground railroad" of male facelifts, they primarily come to see me from "word of mouth". I have operated on many physicians and surgeons, they in turn send their colleagues and their patients. In the last decade the facelift for males has lost some of it's stigma, so one can hear about it on social media. Unfortunately, many celebrity males that had facelift had less then ideal results, making any males concerned with the unnatural appearance. Males want to look younger, rejuvenated, but most and foremost they want to look natural.
Who is a good candidate for your male facelift surgery?
Most of my male facelift patients come in in their 50's and 60's. Although I see many younger males that are concerned with the aging appearance of their eyes. Any male patient that wishes to look more youthful, and yet remain looking natural is a good candidate for a facelift. Of course, proper medical evaluation and medical clearance prior to surgery is very important. With modern twilight anesthesia methods and modern surgical techniques, the surgery is very safe.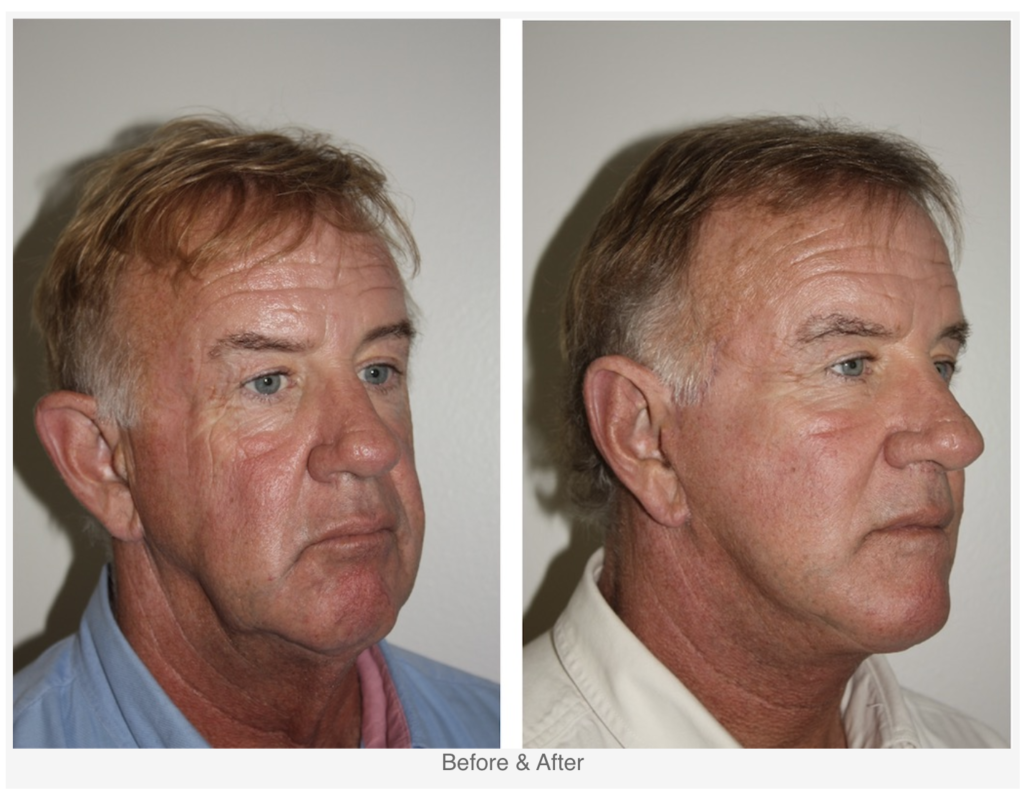 What makes your facelift procedure stand out?
To successfully perform a male facelift, the surgeon needs to have an aesthetic sense, impeccable surgical technique and lots of experience. Since most facelifts are done on females, there are not many plastic surgeons with vast experience performing facelifts on males. When I assess a male patient for a facelift, I analyze facial proportions, the differential aging of different parts of the face, fat distribution, hair and balding pattern, etc. The scars are more difficult to conceal in males, therefore excellent surgical technique is paramount. In addition, I use certain other individualized techniques in males that can result in shorter scars, depending on the patient's hair pattern, baldness, etc. In some patients, it is possible to perform only a limited "neck lift," and address the jowls and the cheeks with some less invasive maneuvers. An experienced and talented male facelift surgeon needs to have lots of tricks in his bag to successfully treat a male facelift.